Kiwanis Club of Colebrook New Hamphire
French Translation (en francais)
Our Club History
The Kiwanis Club of Colebrook NH was organized July 11, 1977 through the sponsorship of the Berlin NH Kiwanis Club. We received our charter on September 28, 1977 and became incorporated on February 6, 1978. We are part of Kiwanis International, an organization that is international in scope.
---
---
Our meeting location
Meetings are held at the BLACK BEAR TAVERN in Colebrook. Unless otherwise noted below all club and board meetings are held at the Black Bear at regularly scheduled dates and time. (Every Tuesday Morning at 7:15AM. On the third Thursday of the month at 6PM. Board Meetings First Monday every Month at 6PM
---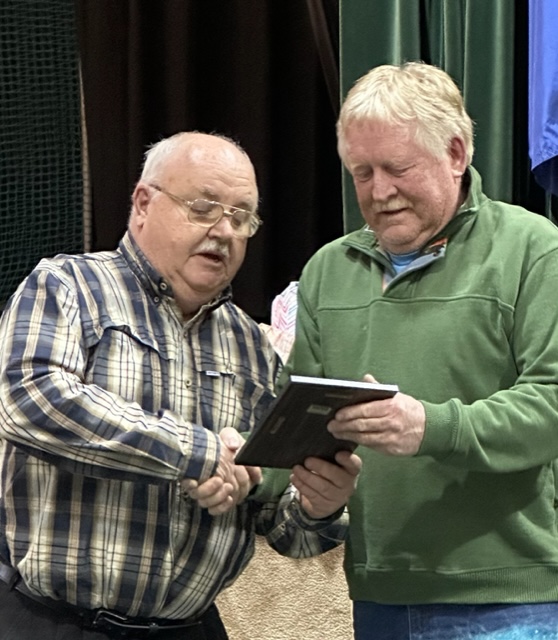 ---
2023 Winter Carnival Ambassador…Colebrook's Lexi Santamaria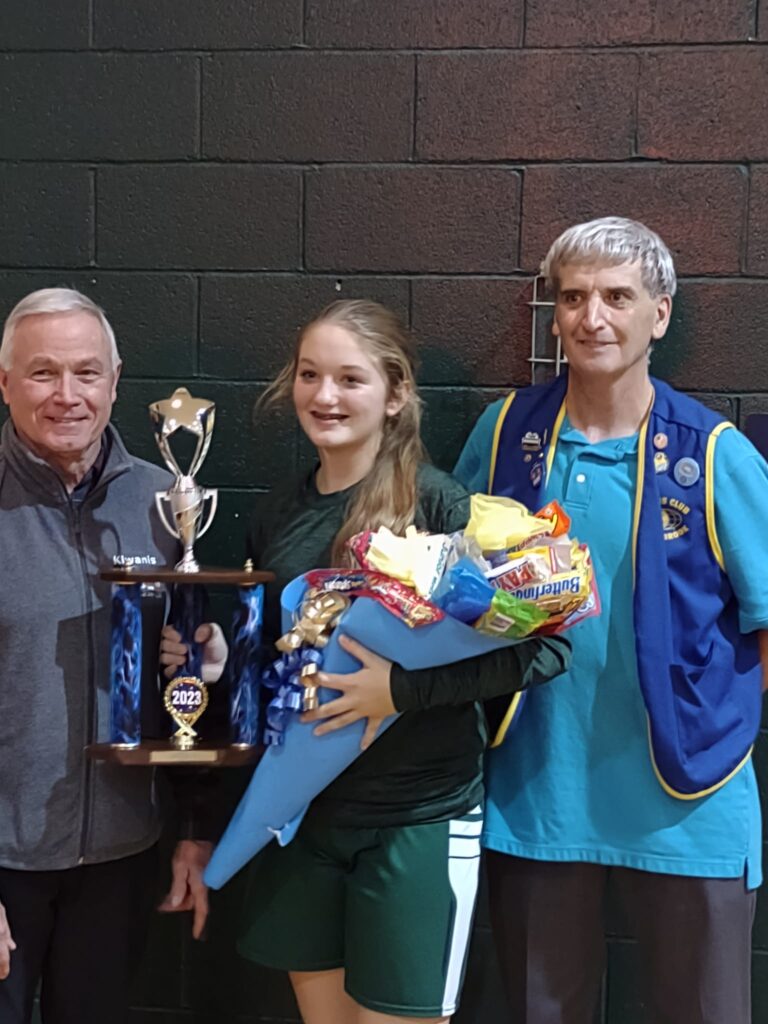 ---
GROVETON…Winners of the Elementary Basketball Tournament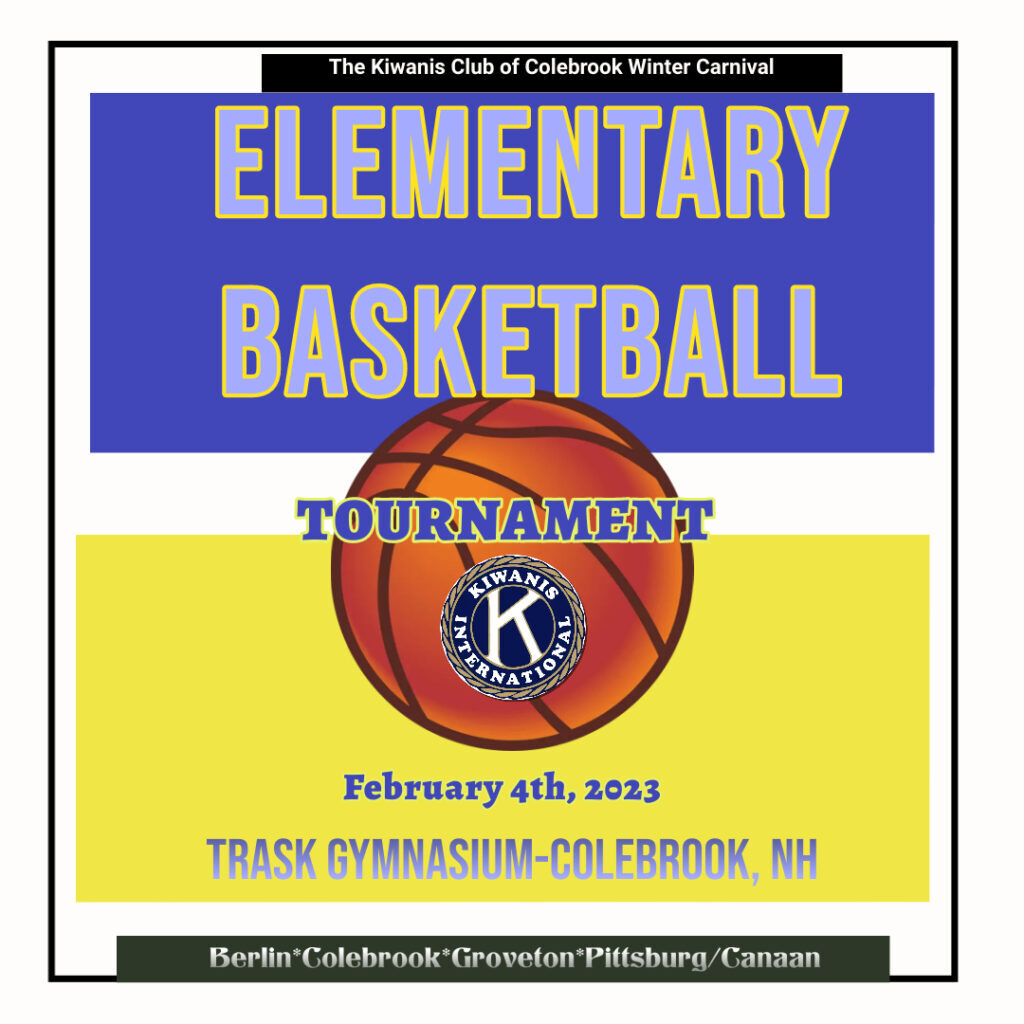 ---
Winter Carnival Event…Stewartstown School Cornhole Tournament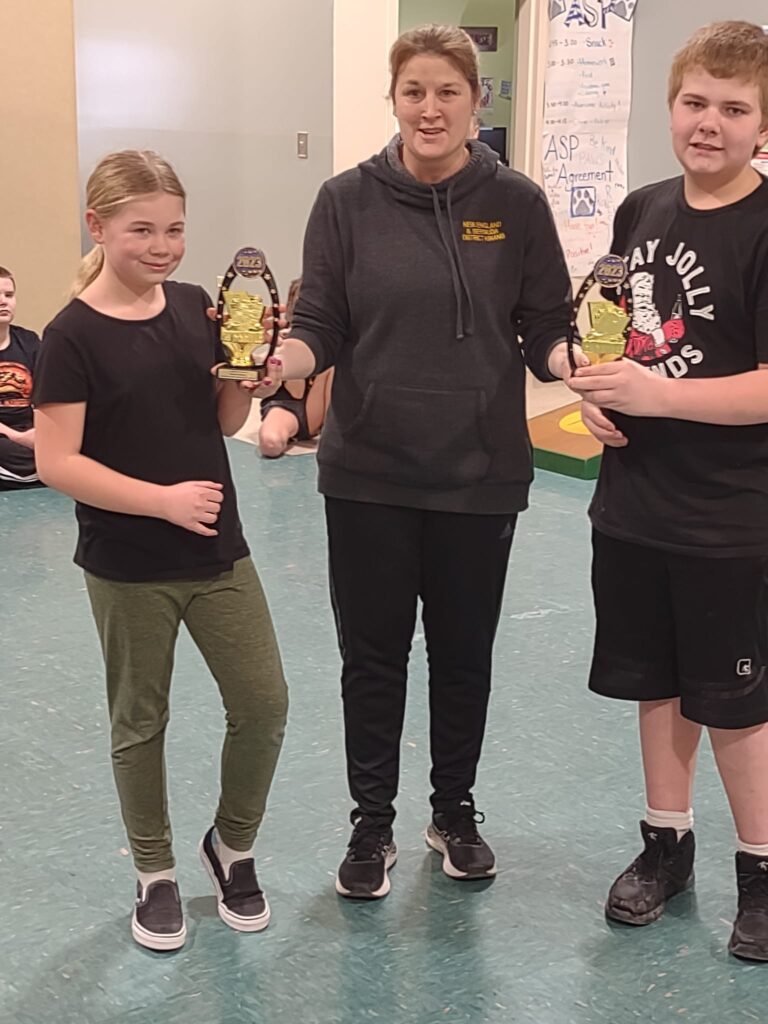 ---
Other Events…Colebrook Middle School Corn Hole, Box Sled Derby, Family Day at Mohawk Falls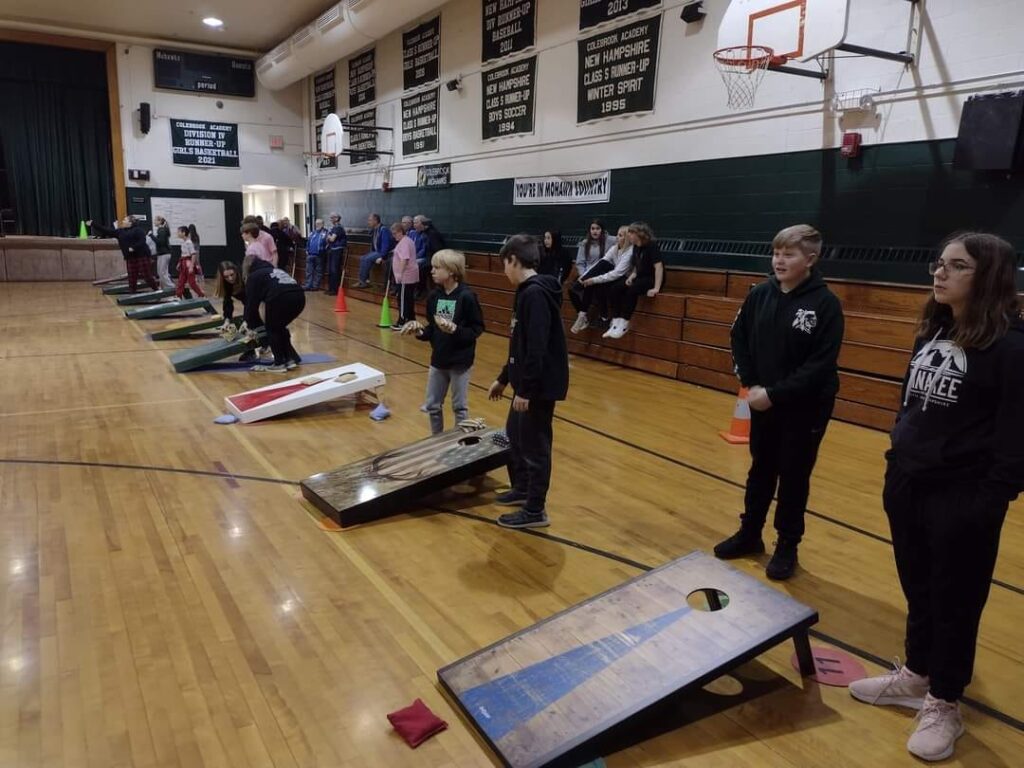 ---
Recent and Upcoming Events
Vicky Bunnell Scholarship
NEWS RELEASE
Vickie Bunnell Advanced Education Scholarship
The Kiwanis Club of Colebrook is accepting applications for the Vickie Bunnell Advanced Education Scholarship. This Scholarship was founded by the Bunnell family and the Kiwanis Club of Colebrook in Vickie's memory to encourage post-secondary education by area residents who have decided to return to school after a break in their education following high school. To be eligible for this scholarship,the applicant must have had a separation of a minimum of one year and one day from the completion of high school, having previously earned a high school diploma or G.E.D..Applicants for this scholarship must be a resident of one of the following towns: Clarksville,Columbia,Colebrook, Dixville,Errol,Millsfield,Pittsburg,Stewartstown,Stratford,NH:Bloomfield,Brunswick,
Canaan,Lemington,VT.
The applicant must be enrolled for a minimum of three (3) credit hours at an accredited college in a program leading to a minimum two year degree or certification. The scholarship will be paid as partial reimbursement for educational expenses already incurred.
To receive an application form ,please contact one of the following scholarship committee members: Gaetane Boire (237-4011), Mike Godzyk (237-4265),Robert Mills (237-8688), Renee Marchesseault (802-535-5473), Earl Bunnell (237-8674),Lindy or John Falconer at Lin-Jo Creations (237-9939) or download the form from our website: www.colebrook-kiwanis.org/ – click on Links/Forms – Scroll to download forms- click on Eligibility for Vicky Bunnell Scholarship – click on Vicky Bunnell Scholarship Application.
Applications must be received by the scholarship committee no later than Monday, March 6,2023.The application can be returned to one of the committee members listed above or mailed to: Robert Mills, PO Box 70, Colebrook. NH 03576
---
…ICE OUT CONTEST…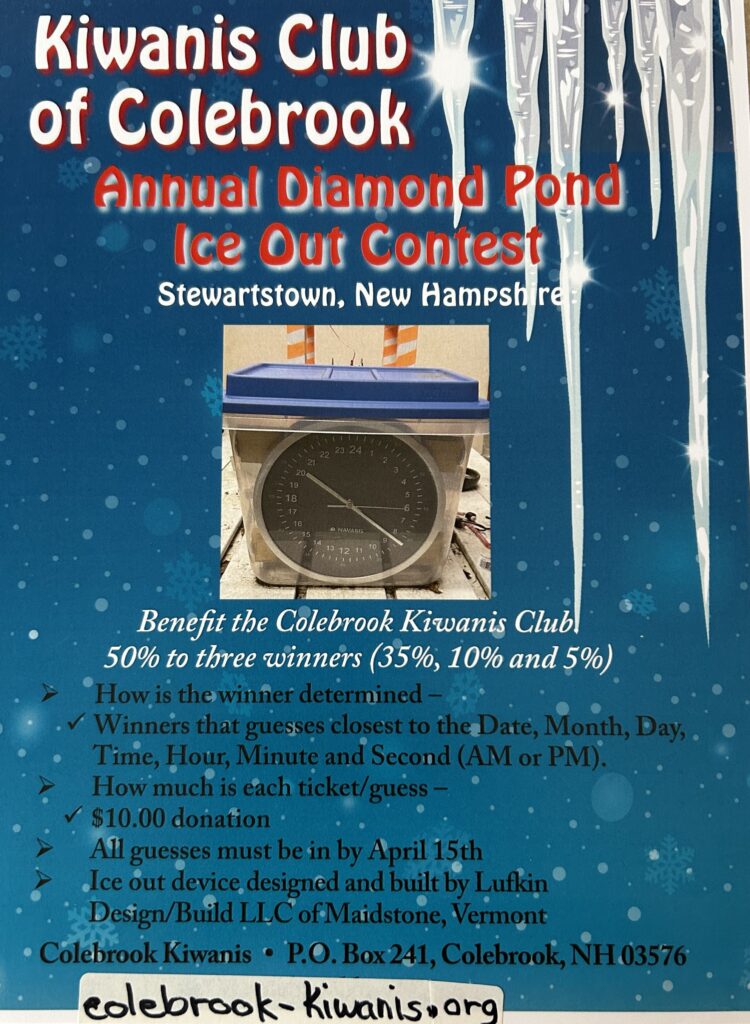 Tickets on sale at: Noyes Chevrolet, Kimball's Bar and Grill, Ducrets and Lemieux Garage
or SCAN the QR Code to upload a mail in ticket to your phone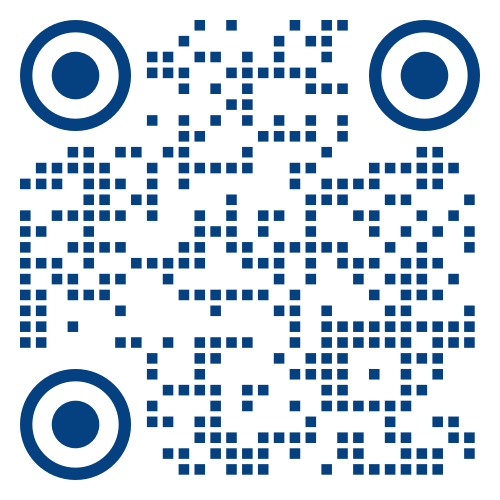 ---
New K-Kids Club in Colebrook
January 22…Installation of the Colebrook K Kids, Elementary School Cafeteria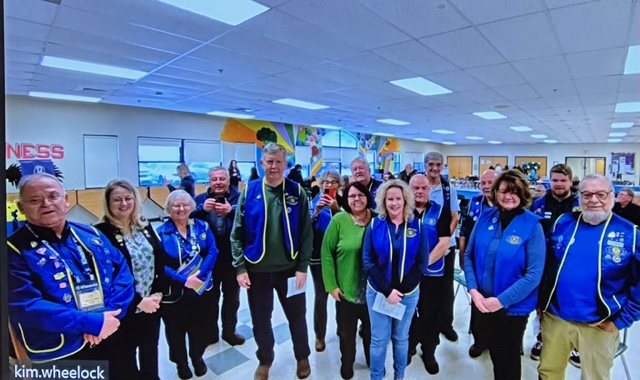 ---
---
For Event Dates and Times see the Calendar of Events Below and go to our FACEBOOK page for more information on each event
---
Moosely Information Book Ads on Sale Now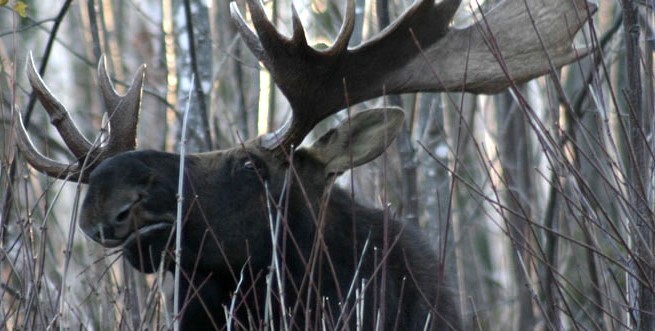 ---
---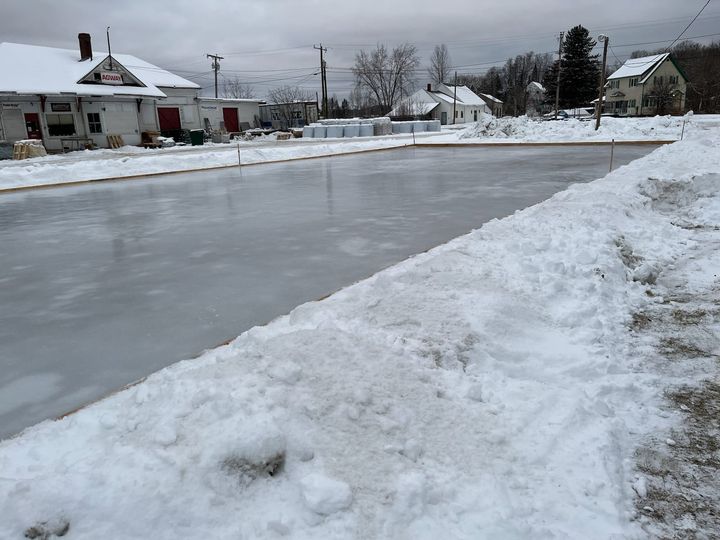 The Colebrook club is working on a new skating rink located on the old Legion lot between Colby and Depot Streets.
The 50 by 100 foot rink was built by volunteers donating their time and supplies.
---
Calendar of Events
March 6th***Kiwanis Board Meeting
March 7th ***Regular Morning Meeting, 7:15 Black Bear
March 14th ***Regular Morning Meeting, 7:15 Black Bear
March 16th ***Evening Meeting 6PM Black Bear
March 21st ***Regular Morning Meeting, 7:15 Black Bear
March 21st***Blood Drive (See details below)
March 28th ***Regular Morning Meeting, 7:15 Black Bear
---
Future Blood Drives

Schedule a time to give below:
https://www.redcrossblood.org/give.html/drive-results?zipSponsor=colebrook
Mar 21, 2023
May 20, 2023
Jul 25, 2023
---
2022 Holiday Events and Projects
Click Here to see more events in 2022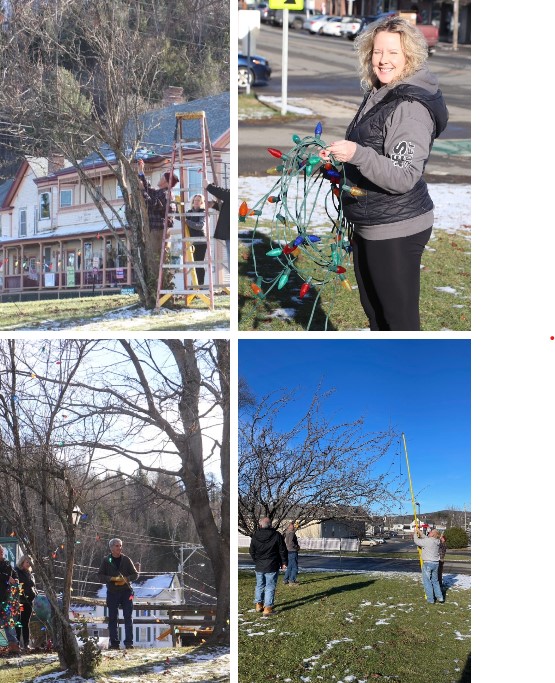 Videos of PROJECTS in 2022
These same fun events are being planned for 2023
---
---
What is Kiwanis?
Interested in learning more? Please contact us here.