What We Do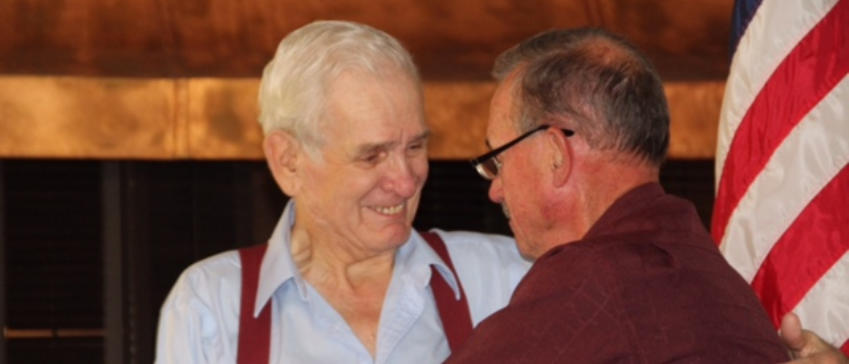 Community Projects
* 180 Raffle Fund Raiser
Only 180 tickets are sold. Drawings are weekly for 6 weeks. Six numbers are drawn each week.
* 4th of July Committee
Plans and carries out activities for the 4th of July celebration including the parade and fishing derby.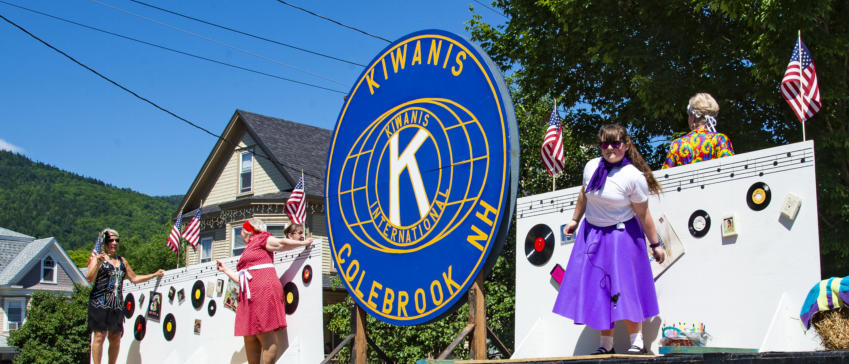 * BBQ Committee
Organizes and purchases supplies for a Kiwanis BBQ event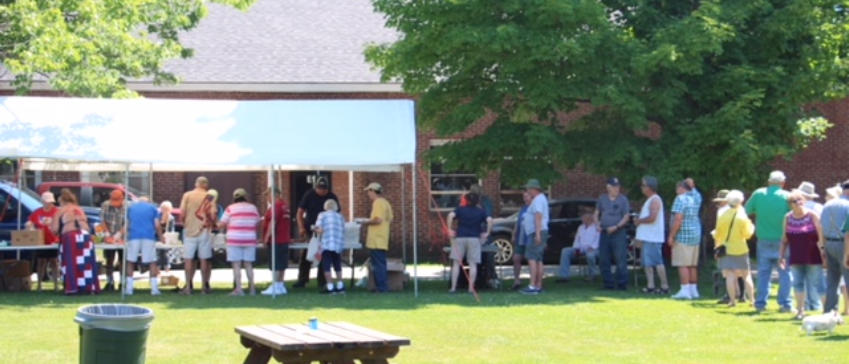 * Bike Rodeo
Kiwanis annual bike rodeo. Bicycle safety event for area children.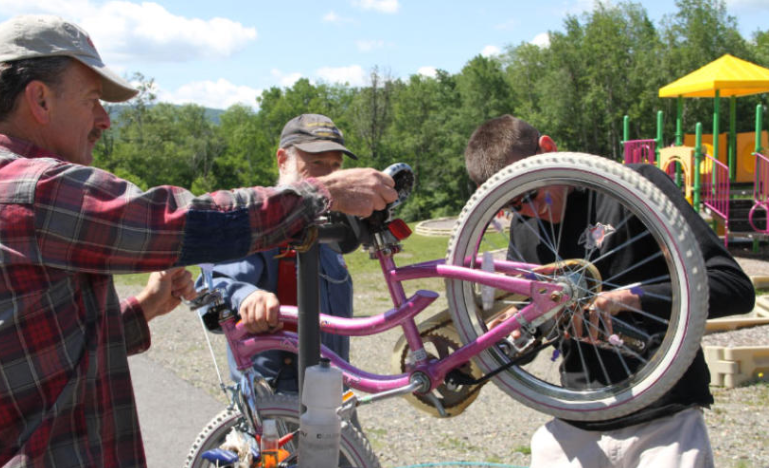 * Christmas Party for the Nursing Home
Kiwanis annual Christmas party for the COOS County Nursing Home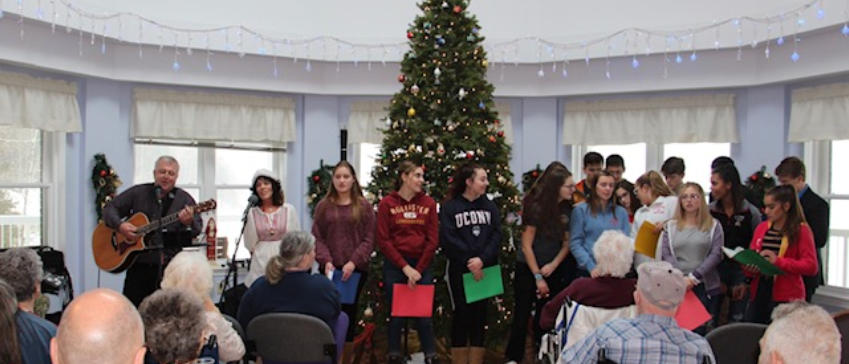 Kiwanis Christmas Party at the COOS County Nursing home featuring our local Key Clubs
* Food Booth Committee
Schedules the food booth use, including ordering all supplies, setting up schedules for workers, maintenance, and cleaning

* NH – VT Half Marathon Race
Popular half marathon race which is run in two states, Vermont and New Hampshire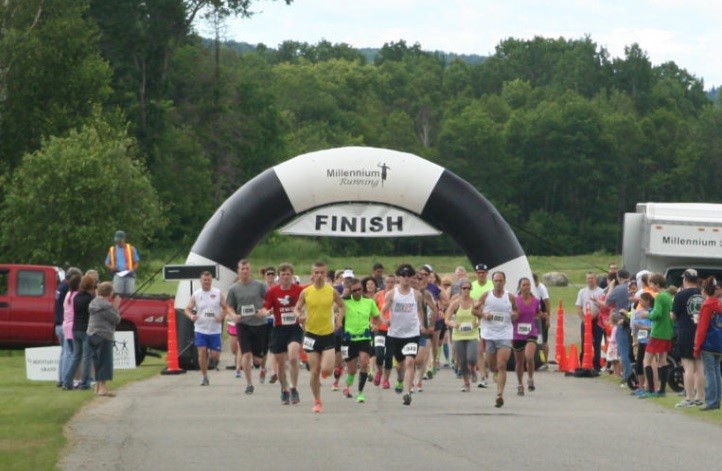 * Halloween Party Committee
Organizes the annual children's Halloween Party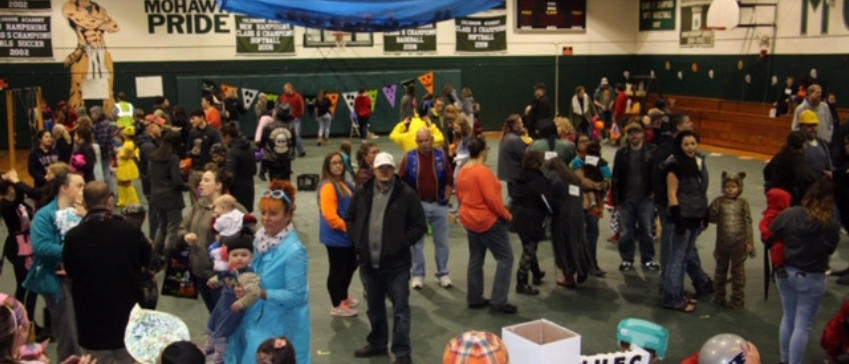 * Hospital Beds Committee
Administers the club hospital bed/equipment program. Keeps records of beds and equipment being loaned to homes. Makes arrangements for the pick-up and maintenance of equipment
* Service Leadership Program (SLP)
Attends Key Club, Builder's Club, and K-Kids meetings and functions. Works with SLP faculty advisors
* Membership Committee
Develops membership, recruits new members, retains current membership and acts as a welcoming committee.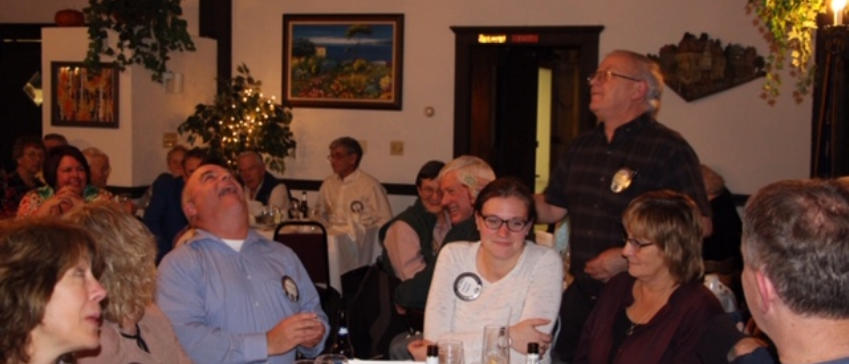 * Moosely Information
Edits and manages the Moosely Information booklet which contains events information as well as advertisements for area merchants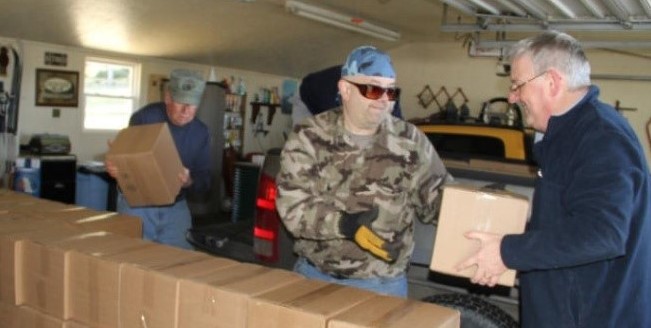 * Prospective Member Procedures Committee
Ensures that prospective members and their sponsors follow procedures for approval and induction into the Kiwanis Club of Colebrook and Kiwanis International.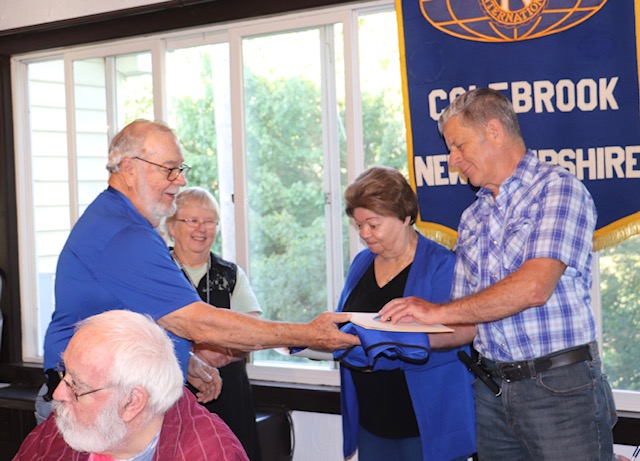 New Members Cathy and Dave are Inducted
* Parks Committee
Maintains the two Colebrook Kiwanis parks: Beaver Brook Falls and Kiwanis Park
*Kiwanis Golf Tournament
An 18-hole golf tournament including contest and prizes
* Putt A Round for Kiwanis
A mini golf putting tournament held on or around the 4th of July throughout Colebrook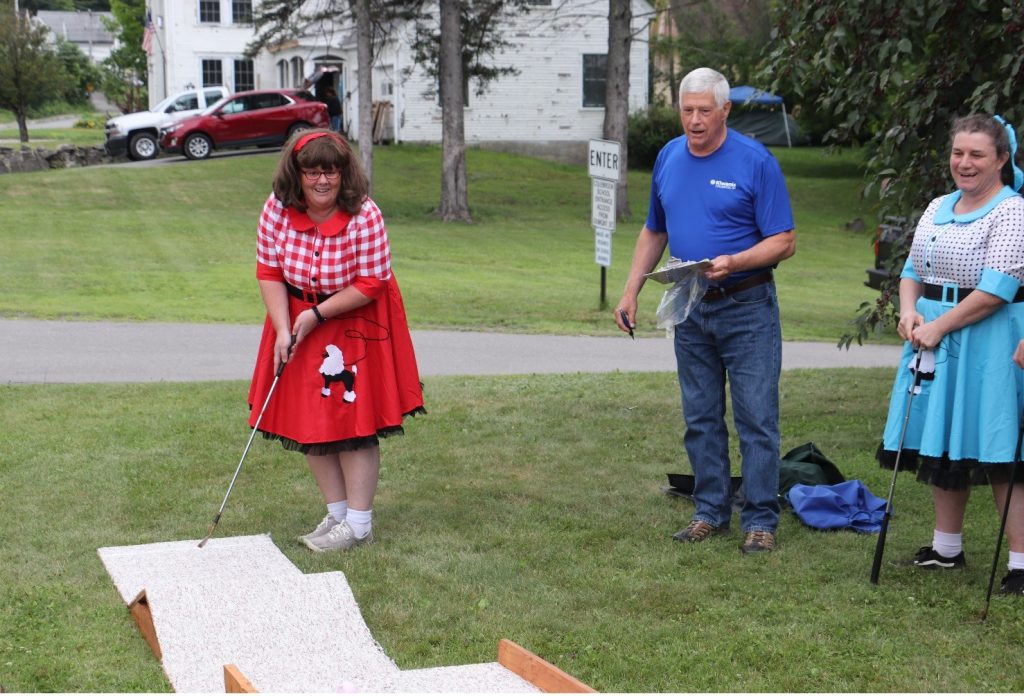 * Santa Comes to Town Committee
Organizes the annual children's Christmas party.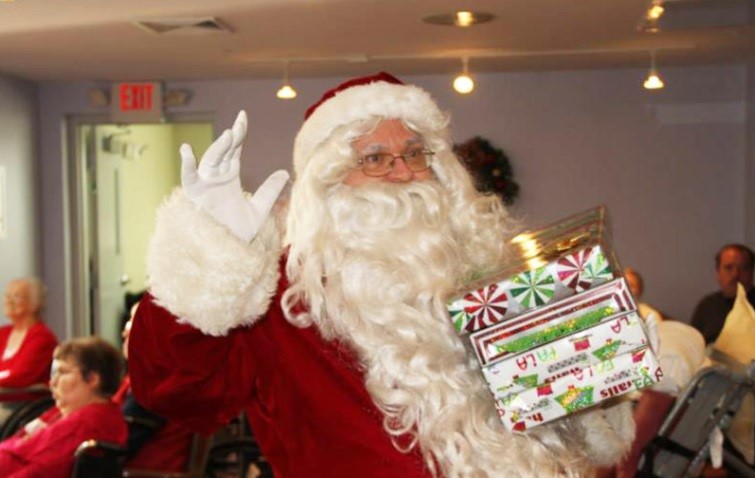 * Scholarship Committee for Beal Scholarship
Administers and awards the Beal Scholarship
* Scholarship Committee for Bunnell Scholarship
Administers and awards the Bunnell Scholarship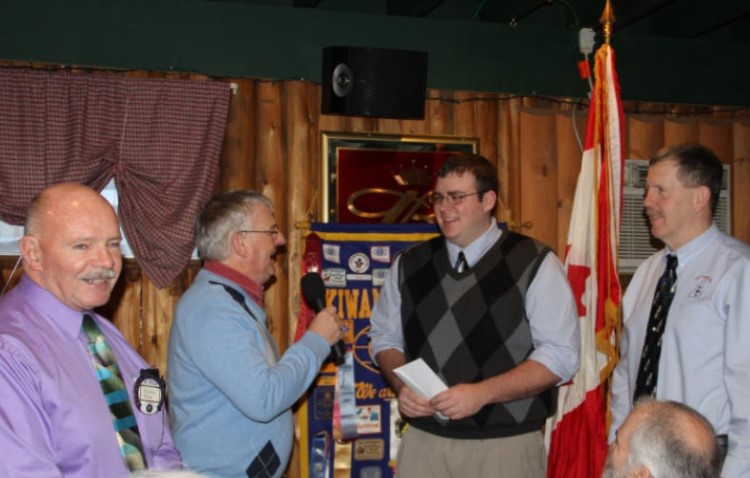 * Scholarship Committee for the Richard and Pat Beauregard Memorial Scholarship
Administers and awards the Beauregard Scholarship
This scholarship was established in memory of Dick and Pat Beauregard to offer financial assistance to a student who is pursuing a career in the arts, including voice, instrumental, and acting. Their love of music and theater was well known as well was their commitment to encourage students to excel in their chosen path. This scholarship honors these wishes.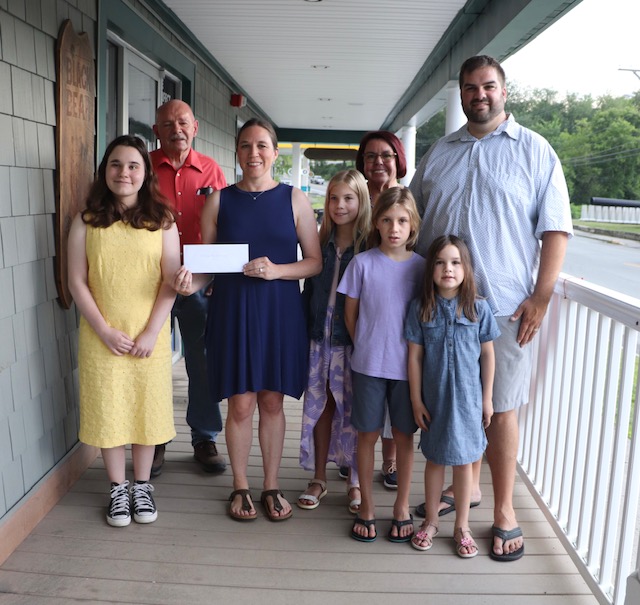 * Stay Warm Raffle
Offers the winner their choice or fuels for home heating. The chairperson purchases and distributes raffle ticket. Schedules volunteers for manning various sales locations.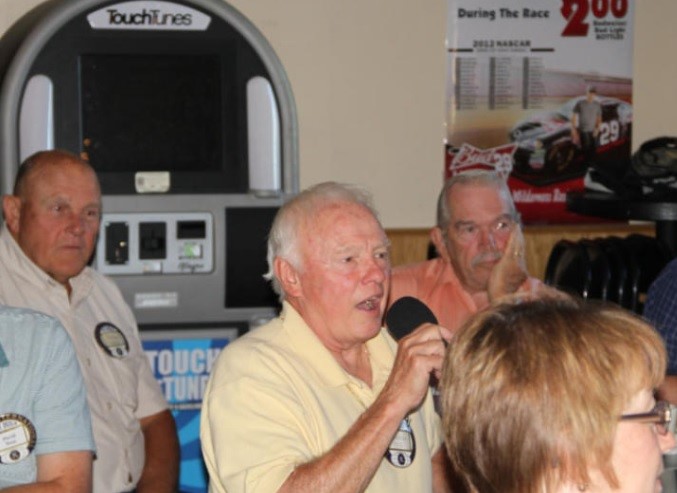 * Kiwanis Toys For Kids
Local Holiday Toy Drive
* InterClub Committee
Maintains contact with other area Kiwanis Clubs. Regularly attend meetings at other clubs within the New England District.
*Public Information Committee
Arranges for club and event publicity
*Spiritual Aims Committee
Manages the spiritual aims projects for the club. Chooses lay person of the year and is responsible for the awareness of illnesses and deaths of members, sending cards, etc.
*American Heritage Tour (Previously called the Washington DC Trip Committee)
Organizes the logistics for sending area students to Washington, DC for educational purposes
*Social Media/Web Site Committee/ Facebook Committee and Google Groups Platforms
Responsible for the technical aspects and content of social media and Google Groups
*Tree Of Love
The Colebrook Kiwanis Tree of Love is a way to honor loved ones, friends that have passed, or those still living. The tree is initially decorated with red bulbs. Whenever a doner's tag is attached to the adjacent board, a red bulb is replaced by a white one. A blue bulb signifies the passing of a Kiwanian.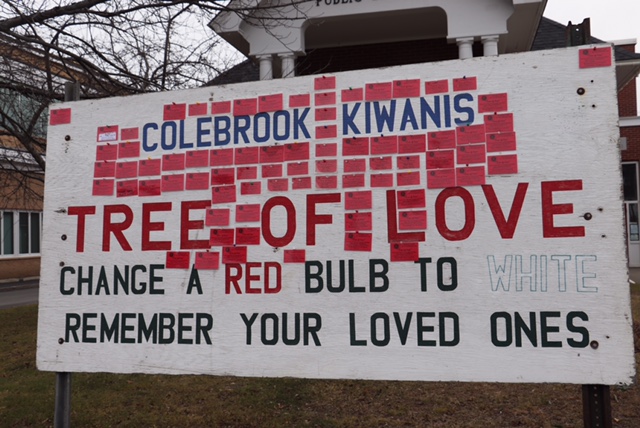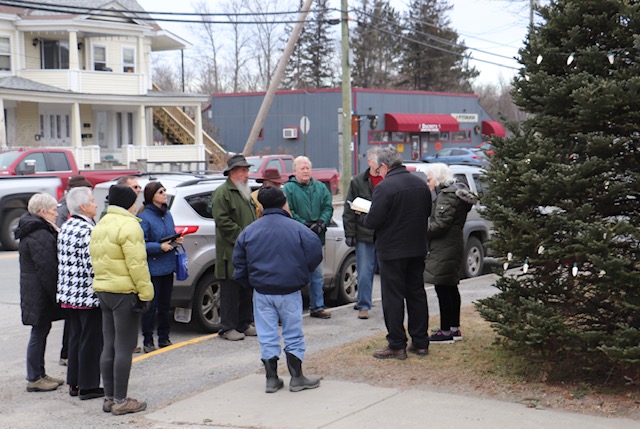 *Winter Carnival Committee
Plans and coordinates the annual Colebrook the annual Colebrook Winter Carnival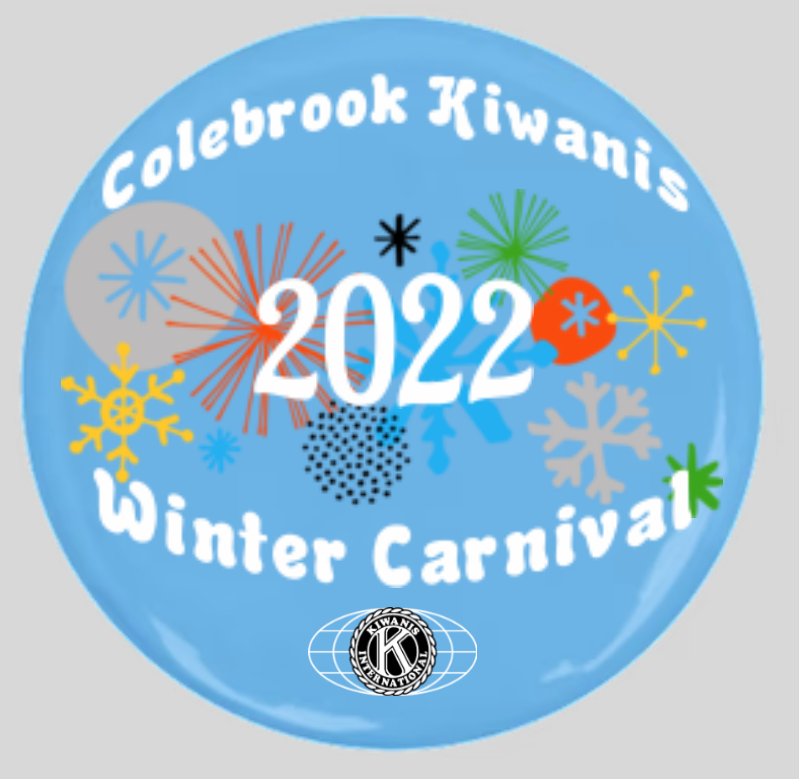 Kiwanis-Red Cross Blood Drive Committee
Coordinates with the Red Cross for date, time and location of blood drives.