Colebrook Kiwanis Committee List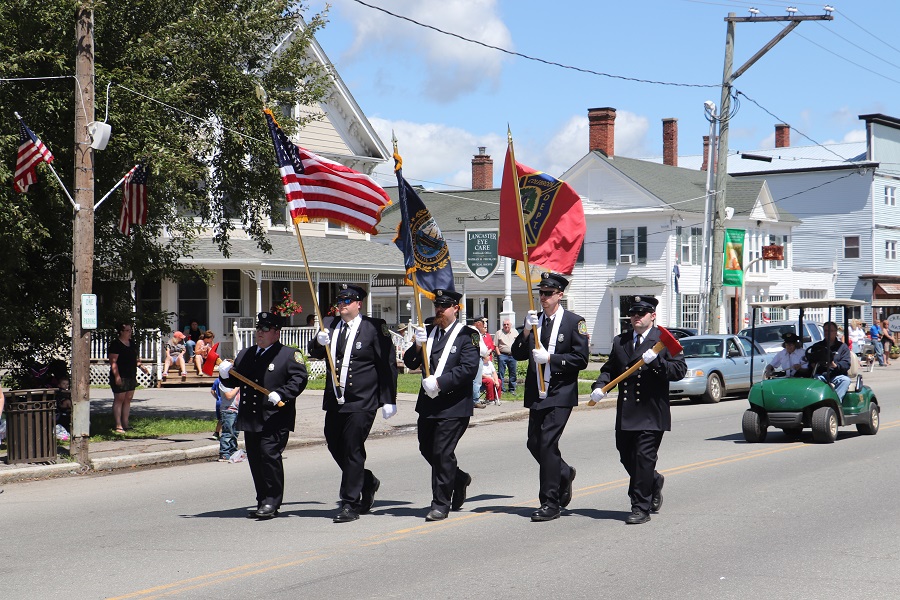 NOMINATING COMMITTEE
As stated in the club BY-LAWS, consists of all past presidents who are willing and able to serve, with the immediate past president serving as the chair
Chairperson: Immediate Past President… Co-Chair All Past Presidents
FUND RAISER COMMITTEES
180 Raffle
Only 180 tickets are sold. Drawings are weekly for 6 weeks. Six numbers are drawn each week
Chairperson: Mike Godzyk…Co-Chair: Wood Crawford
MOOSELY INFORMATION
Edits and manages the Moosely Information Booklet which contains events information as well as advertisements for local merchants
Chairperson: Secretary Tom Gwinn…Co-Chair
STAY WARM RAFFLE
Offers the winner their choice of five fuels for home heating. The chairperson purchases and distributes raffle tickets and schedules volunteers for manning various sales locations
Chairperson: Mike Godsyk…Co-Chair: Woody Crawford
CHICKEN BBQ COMMITTEE
Organizes and purchases supplies for BBQ. Recruits volunteers
Chairperson: Vito Rella…Co-Chair: Sam Bird, Joe Anderson, Tom Gwinn
PUTT AROUND TOWN KIWANIS MINI GOLF
Coordinates all aspects required for the Mini-Golf Tournament
Chairperson: Jenny Keazer…Co-Chair Woody Crawford
KIWANIS TOYS FOR KIDS/SANTA COMES TO TOWN
Coordinates the distribution of applications. Organizes collection points for toys. Supervises the distribution of toys . Organizes the Children's Christmas Party
Chairperson: Mario Marquis and Suzanne Routhier…Co-Chair: Gaetane Boire and Lindy Falconer
SERVICE EVENT COMMITTEES
4TH OF JULY COMMITTEE
Chairperson: John Falconer…Co-Chair Butch Ladd
BIKE RODEO
Organizes the annual bike rodeo, a bike safety event for children.
Chairperson, Co-Chairperson (Work in Progress)
HALOWEEN PARTY COMMITTEE
Organizes the annual childrens Halloween party
Chaiperson: SLP Co-Chair: All SLP Advisors
CHRISTMAS PARTY FOR NURSING HOME
Plans and carries out the purchasing of gifts for residents and staff
Chairperson: Mary Jolles…Co-Chair Nick Jolles
HOSPITAL BEDS AND EQUIPMENT COMMITTEE
Administers the club hospital bed program. Keeps records of beds and equipment being loaned to homes. Makes arrangements for equipment pick-up and the maintenance of the equipment.
Chairperson: Woody Crawford…Co-Chair Butch Ladd
INTERCLUB COMMITTEE
Maintains contact with other area Kiwanis Clubs. Regularly attend meetings at other clubs within the New England District
Chairperson: Dana Bartlett…Co-Chair
SERVICE LEADERSHIP PROGRAM
Attend Key Club, Builder's Club and K-Kids Meetings and Functions. Work with SLP faculty advisors.
Chairperson: Jenny Keazer…Co-Chair Zach Brown
MEMBERSHIP COMMITTEE
Develops membership, recruits new members, assist current members and acts as welcoming committee
Chairperson…Co-Chair: Jenny Keazer
PROSPECTIVE MEMBER PROCEDERES COMMITTEE
Ensures that prospective members and their sponsors follow procedures for approval and induction into the Kiwanis Club of Colebrook and Kiwanis International
Chairperson: Dana Bartlett…Co-Chair Jenny Keazer
PARKS COMMITTEE
Maintain Beaver Brook Falls Park
Chairperson: Dana Bartlett…Co-Chair David Schombs
PUBLIC RELATIONS
Chairperson: …Co-Chair: (Work in Progress)
SCHOLARSHIP COMMITTEE FOR: Beal, Bunnell and Beauregard Scholarships
Administors and awards scholarships
ChairPerson: Bob Mills…Co-Chair: Renee Marchesseault, Gaetane Boire
SPIRITUAL AIMS COMMITTEE
Manages the spiritual aims projects for the club. Chooses lay person of the year and is responsible for the awareness of illness and death of members, sending cards, etc.
Chairperson: Suzanne Routhier…Co-Chair: Julie Nadeau, Bobby Siewierski
AMERICAN HERITAGE TOUR: Previously called the Washington, DC trip committee
Organizes the logistics for sending area students to Washington DC for educational purposes
Chairperson: Jenny Keazer…Co-Chair
SOCIAL MEDIA
Administrator: Responsible for technical aspects of Social Media and Google Groups platforms
Chairperson: Justin Falconer…Co-Chair
WEBSITE COMMITTEE
Responsible for content and updating the club website
Chairperson: Mario Marquis…Co-Chair: Rob Dawson
FACEBOOK COMMITTEE
Responsible for content and updating the club Facebook page
Chairperson: Zach Brown…Co-Chair Suzanne Routhier
WINTER CARNIVAL COMMITEE
Plans and coordinates the annual Colebrook Winter Carnival
Chairperson: Jenny Keazer…Co-Chair
KIWANIS-RED CROSS BLOOD DRIVE COMMITTEE
Coordinates with the Red Cross for date, time and location of the blood drives. Also recruits volunteers
Chairperson: Butch Ladd…Co-Chair Dave Schombs
TREE OF LOVE COMMITTEE
The Colebrook Kiwanis Tree of Love is a way to honor loved ones and friends that have passed or honor those still living. The tree is initially decorated with red bulbs. Whenever a donor's tag is attached to the adjacent board, a red bulb is replaced by a white bulb. A blue bulb signifies the passing of a Kiwanian.
Chairperson: Woody Crawford…Co-Chair Butch Ladd
KIWANIS PARK
Chairperson: President Elect…Co-Chair: Vice President (Work in Progress)
ZOMBIE RUN
Chairperson: Steve Learned…Co-Chair: Suzanne Routhier
SKATING RINK
Chairperson: Earl Bunnell…Co-Chair: Woody Crawford
ICE OUT COMMITTEE
Chairperson: Brad Sheltry…Co-Chair:
HISTORY
Chairperson:…Co-Chair (Work in Progress)
HIGH SCHOOL OUTREACH PROGRAM
The Kiwanis Club of Colebrook has initiated a career outreach program for Colebrook Academy and Canaan HighSchool. The program is intended to connect high schoolers with Kiwanians who have pursued careers, attended schools, or served in the military in which the student may have an interest. A catalog of Kiwanian volunteers was produced and provided to the guidance councelors and the Key Club. This catalog contains the resumes of volunteer Kiwanians sorted by career field, schools attended and military service. Further details were included regarding courses of study and military occupation.
The catalog is used by the guidance counselors who contact the appropriate Kiwanian to arrange a contact, preferably in the counselor's office. Kiwanians volunteering to participate in this program have attended school sponsored career days as well.
Chairperson: Tom Bearer
Committee list revised at the 7/12/23 Board Meeting