Recent Club Events
4th of July Events in 2022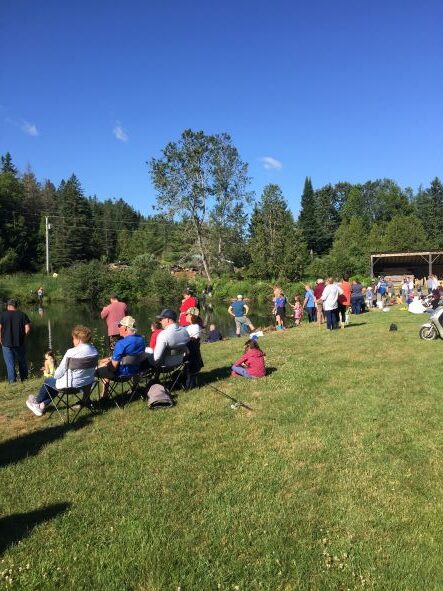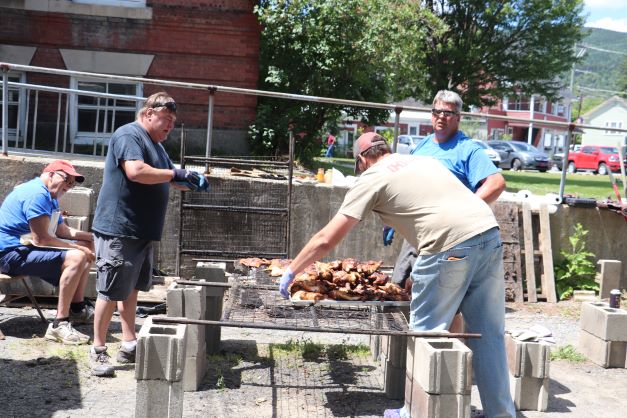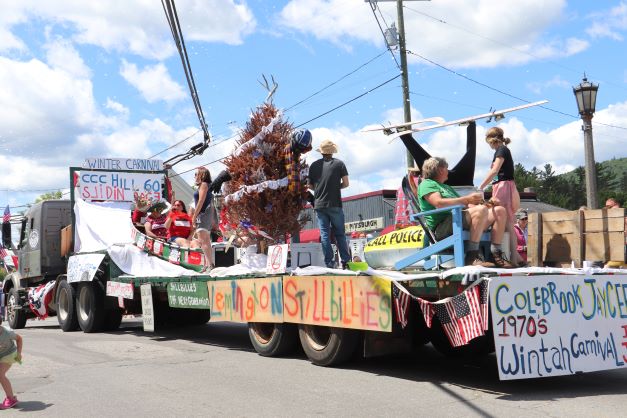 KEY CLUB
Key Club Attends Conference
Over the weekend of April 8th, the Colebrook Academy Key Club attended the District Educational Conference in Springfield, Massachusetts. At the conference, members attended officer trainings, workshops, participated in service projects such as blankets for Binky Patrol, and attended a recognition ceremony. The Colebrook Academy Key Club earned Third Place for the Major Emphasis Project, which was titled "Flag Programs". This project taught elementary students in Colebrook about flag ettiquette just before Memorial Day in 2021. The club also recieved second place for the non-digital poster contest. The poster was designed, drawn, and colored by Vee Richards. In addition, the club participated in many other fun activities. From playing the family version of cards against humanity, to playing kahoot, eating meals together, and getting to know eachother better this weekend, we have had a great time.
The Colebrook Academy Key Club would like to thank the Colebrook Kiwanis, Colebrook Academy and Elementary School, parents, and community members for their continued support of our club. We would also like to thank Mr. Billy Tallmage and Ms. Kiahna Smith for chaperoning this weekend trip. Lastly, we would like to thank our other advisor, Mrs. Jennifer Brault and Kiwanis Advisor Lindy Falconer for supporting us this year! The entire club is excited for another year of friendship, fun, and more importantly, service!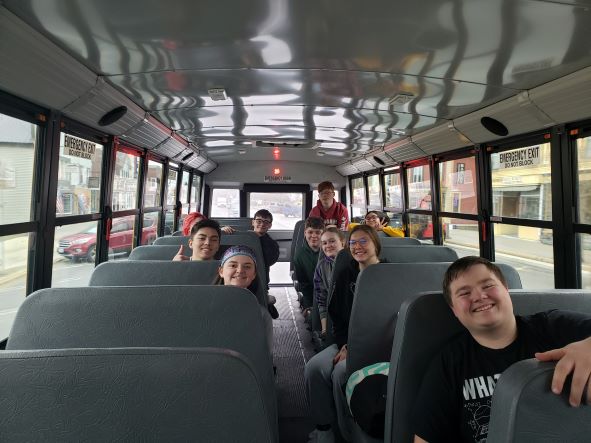 The Moosely Information Book
What's in the Booklet
Local Advertisements and Information
Calendar of Events
Phone Directory sorted Alphabetically and by Category
Emergency Contacts Information
Hiking trail maps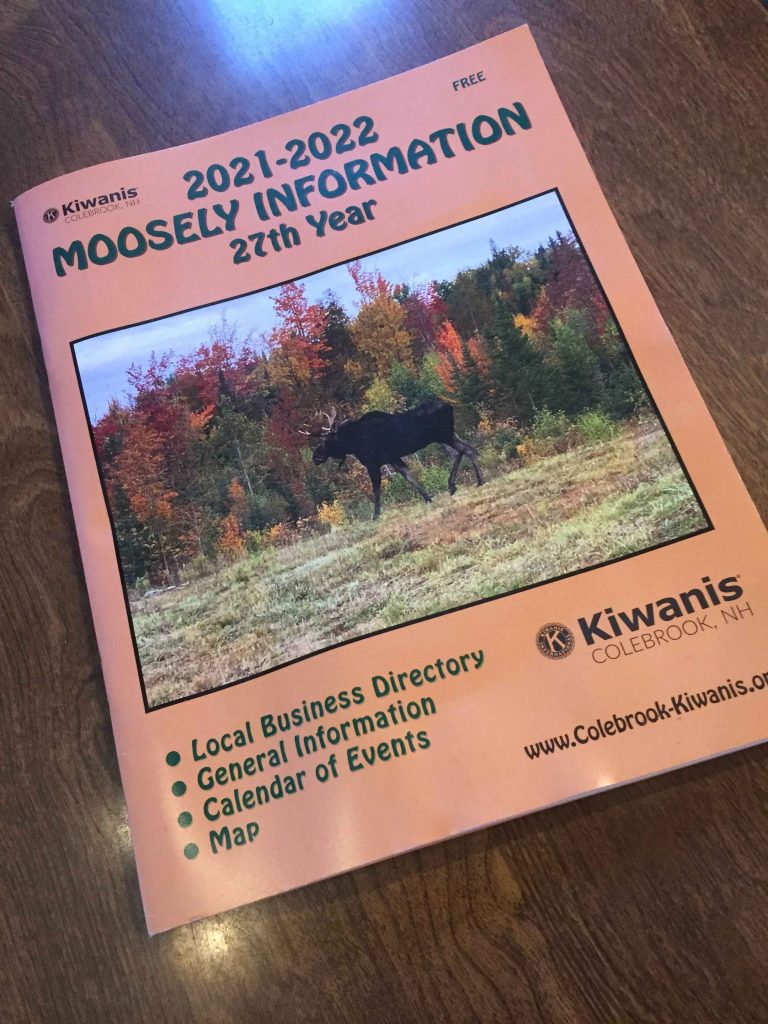 Past Events…
"Kiwanis TOYS FOR KIDS"….
The long running "Toys for Tots" toy drive taking place in Colebrook over the last decade was undertaken by the Kiwanis Club of Colebrook in 2021.
Other than the name being changed to "Kiwanis Toys For Kids" very few changes were made to this very popular program.
Local Businesses that participated in distributing applications in Colebrook were: The Northern Treasures Thrift Shop, Helping Hands, St Brendan's Church food pantry, In Vermont the NEKCA office located in Canaan also was a distribution point for the applications.
Toy drop off locations were the IGA store in Colebrook, Don Noyes Chevrolet, Northern Treasure Thrift Shop, Walgreens and the Colebrook and Canaan schools.
A group of volunteers along with Kiwanis Club members prepared the toy donations so that they could be picked up at St. Brendan's Catholic Church on the weekend of the 18th of December.
Money donations continue to be accepted. Checks should be made to :
"Colebrook Kiwanis Foundation", and mailed to:
Kiwanis Club of Colebrook, PO Box 241, Colebrook N.H. 03576
All toy and money donations are used in the club's service area in New Hampshire and Vermont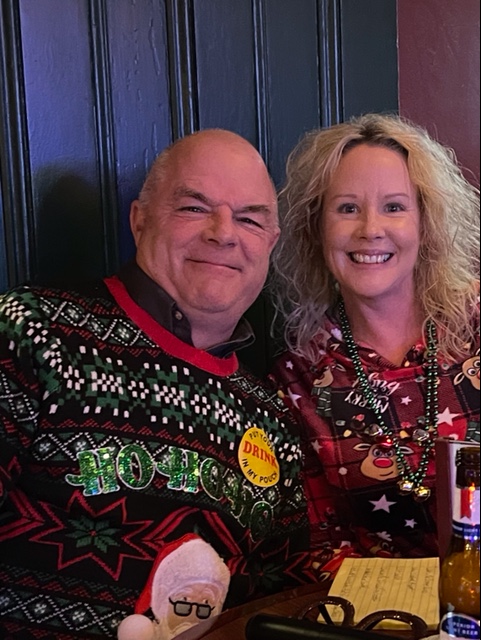 Tree of Love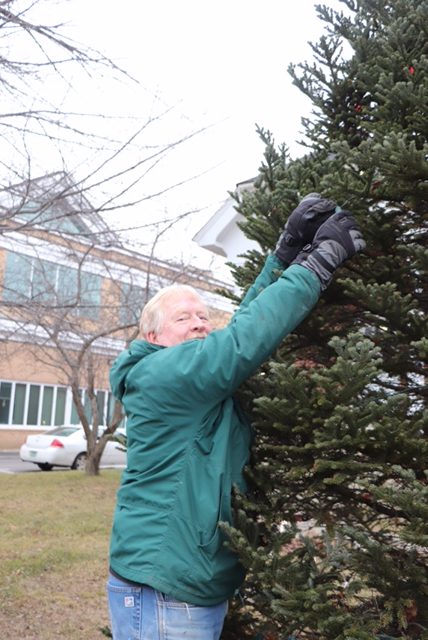 4th Of July Parade in 2021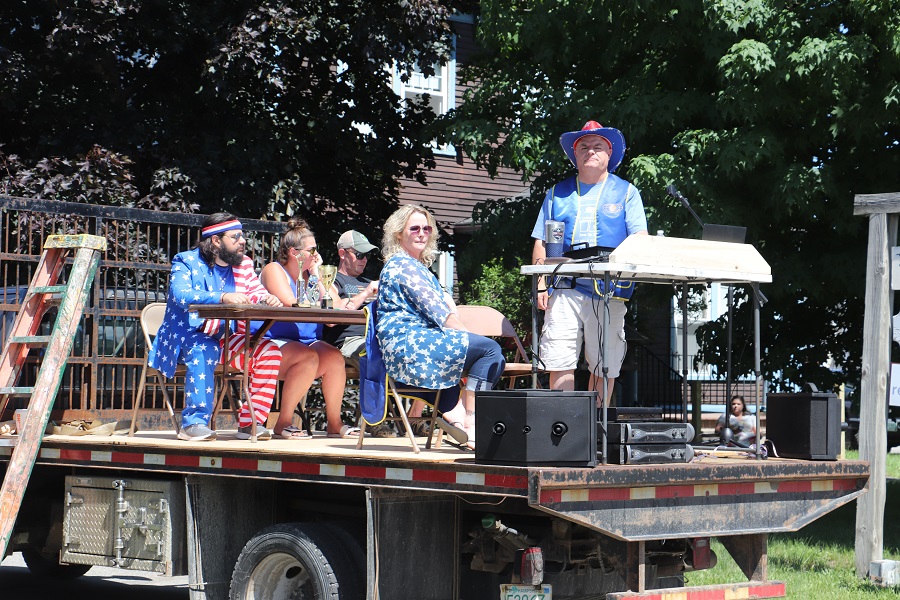 Video Gift to CCNH in 2021
Putt A-Round for Kiwanis in Colebrook Independence Day Weekend 2021