Local History and Facts
Norton Vermont/Stanhope Quebec 1937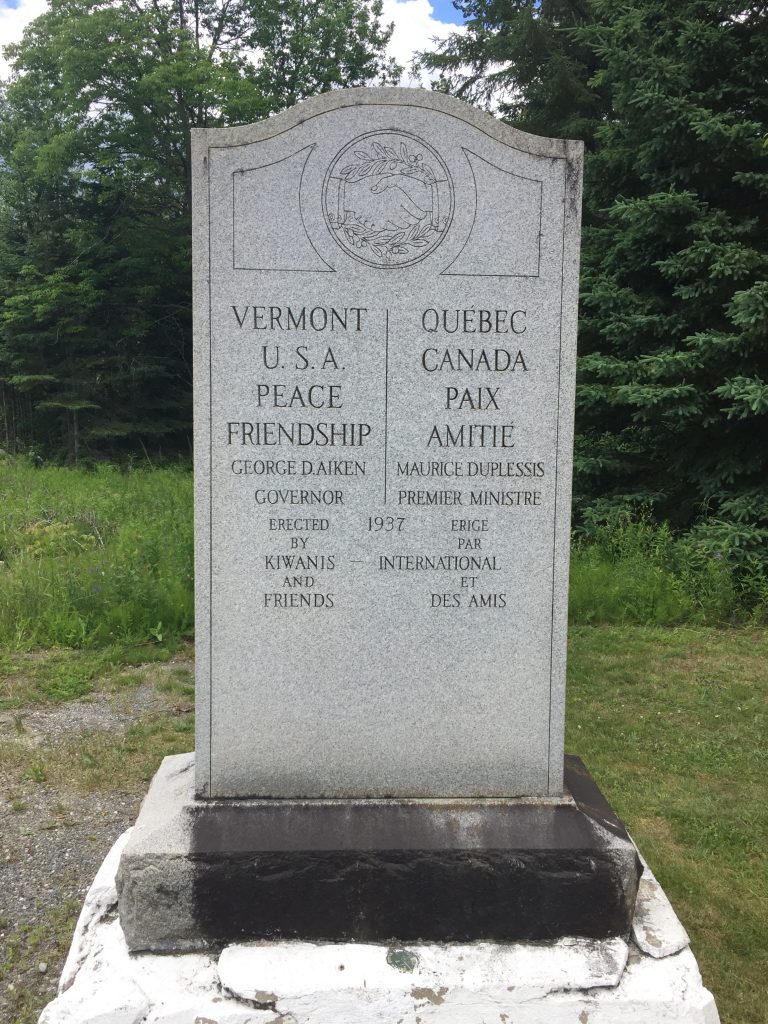 Monument located on the international boundary between the U.S. and Canada in Norton Vermont and Stanhope Quebec.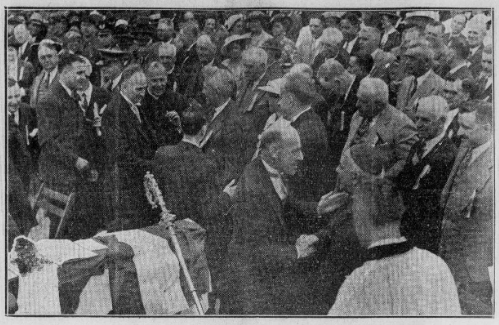 Click Here for a newspaper article which appeared in the SHERBROOK DAILY RECORD on June 13, 1938
Unveiled on June 12,1938
Inscribed with the words "Peace and Friendship" and with the names of Maurice Duplesses, the Premiere of Quebec, and Governor of Vermont George Aiken
It was erected by the Saint Johnsbury Kiwanis Club and the citizens of Coaticook Quebec to mark the friendly relationship between Canada and the U.S. but in particular Quebec and Vermont
Present were Gov. Aiken of Vermont, Vt. Congressman Charles A. Plumley, and a large number of mayors from both sides
Representing Kiwanis International was George Harrison of Portland Me, the governor of New England District, Gerald Martineau former Kiwanis governor of Quebec, and Napoleon Courtemanche of St Lawrence Kiwanis Club of Montreal
Also present from Boston were immediate past governor of New England Everett Ireland, and James Gallager of Boston an International Trustee
Presiding officers were Coaticook Alderman J.A. Normandin and Dr. J.D. Bachand of Saint Johnsbury, chairman of the Vermont Commission of Foreign and Domestic Commerce.
---
2022 marks 45 Years of Colebrook Kiwanis History